Jindabaad SHADES OF YOU Lyrics
Words by : Marina Lama , Astha Tamang-Maskey and Rohit Shakya
Produced by: Jindabaad
Gazing through the high definition,
Dust by dust,
Analyzing everything that's a must.
There's nothing left to lose
There's nothing left to choose
This shade of blue, this inner silence,
Just calling out for you.
Can't get enough of you.
This time I can't afford to lose
In and out of this maze,
Just a daze, its just a phase
You left me in this inner silence
The time has been the violence.
Oh!!! there you, left me.
My mind speaks faster then my conscience can comprehend
When i open my mind I speak in all these broken sentences,
So I pause and I think and I pause
And leave several bite marks at my pencil's end,
Just looked back and realized, how many mistakes I have to mend.
Can't get enough of you.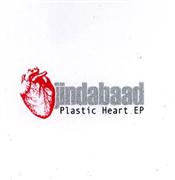 From Their album Plastic Heart EP.